Intro to Science & Engineering: STEM Critical Thinking Challenges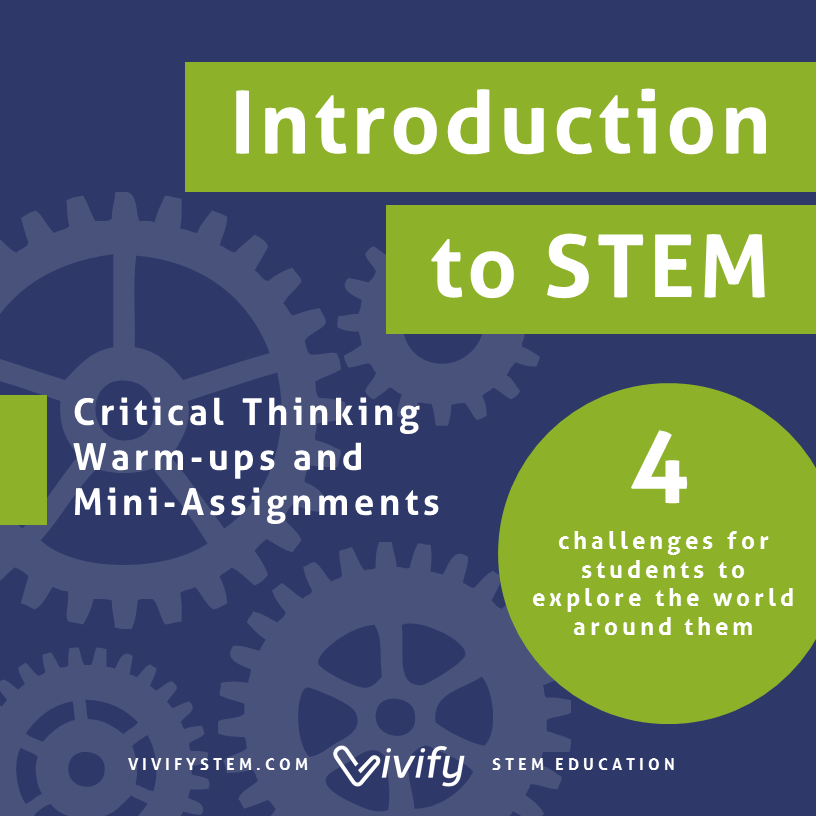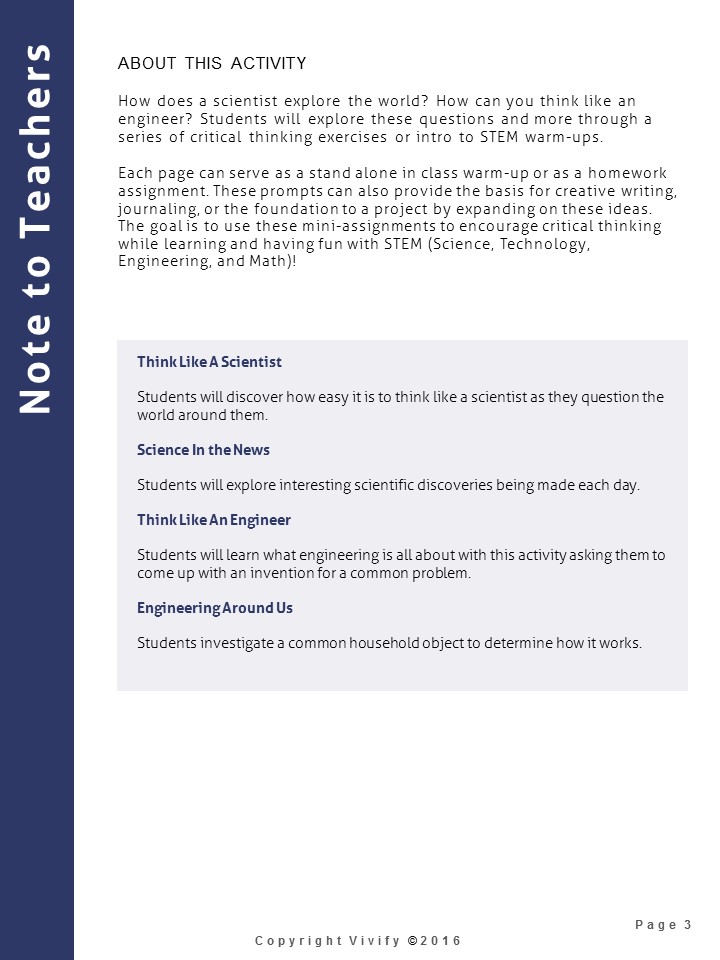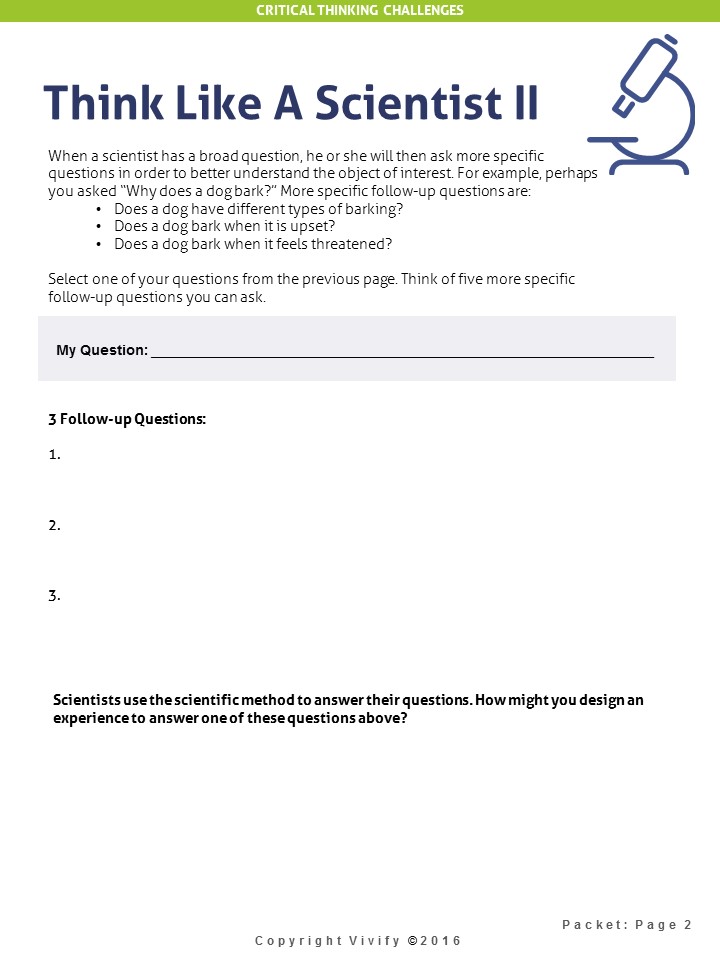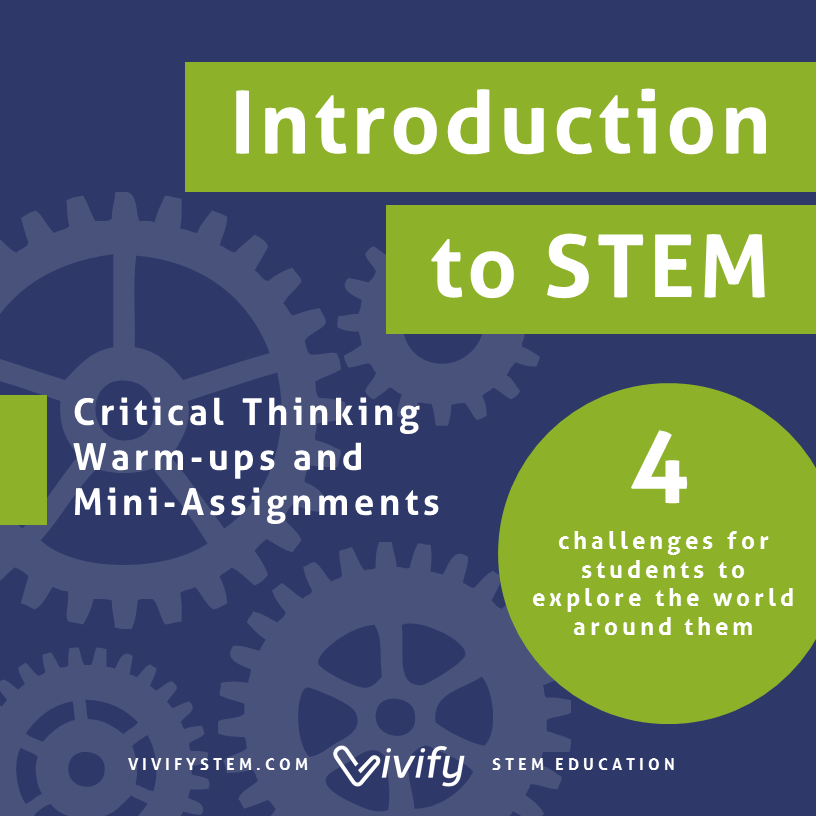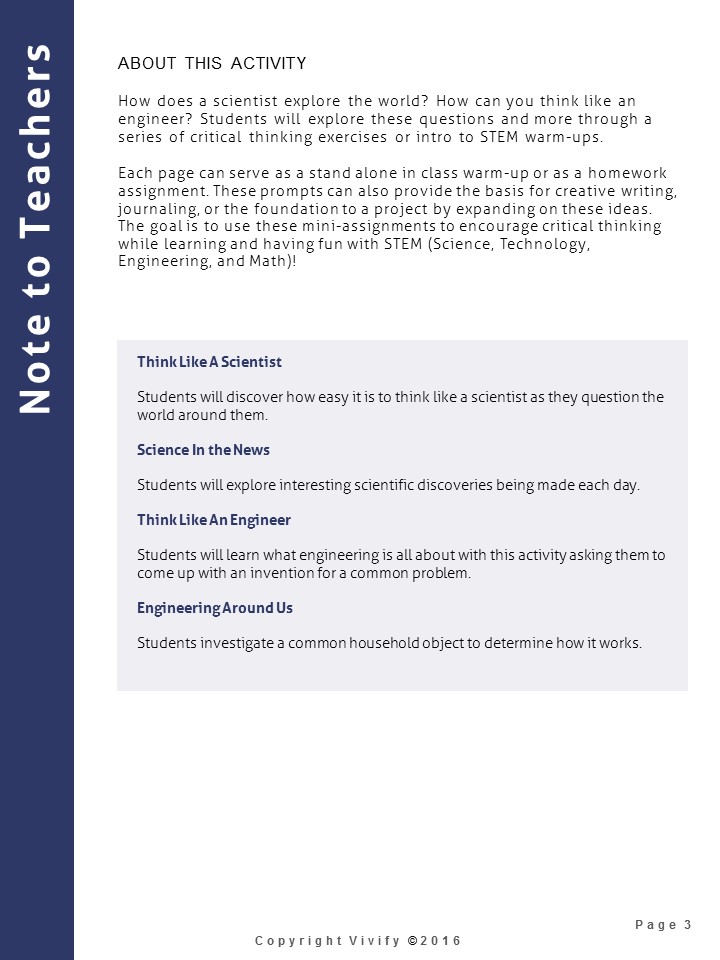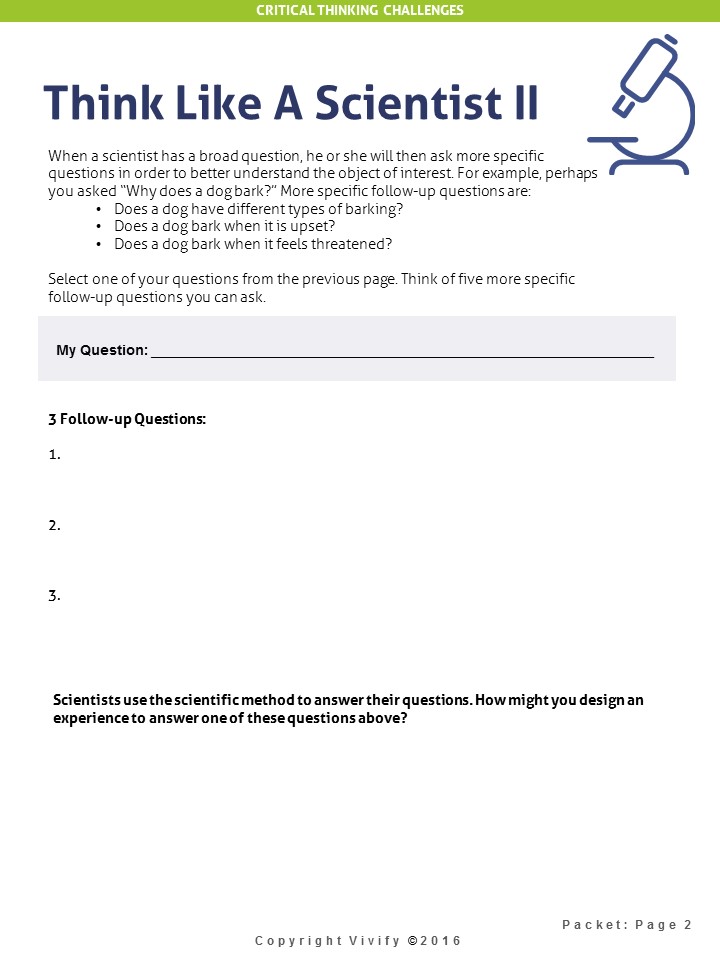 Intro to Science & Engineering: STEM Critical Thinking Challenges
Subjects: Engineering Design, Applied Math, Physical Science
Grades: 3rd - 8th
Resource Type: Stage 1 - Intro to STEM
Teaching Duration: 3 hours
Total Pages: 14
A great way to introduce STEM into your classroom!

How does a scientist explore the world? How can you think like an engineer? Students will explore these questions and more through a series of critical thinking STEM exercises.

The packet includes 4 critical thinking challenges centered on STEM learning (Science, Technology, Engineering, and Math). These activities expose students to the real world of science and engineering with challenges like "Think Like an Engineer" or "Science in the News." Activities challenge students to explore and broaden their understanding of the world around us.

Each page can serve as a stand alone in class warm-up or as a homework assignment. These prompts can also provide the basis for creative writing, journaling, or the foundation to a project by expanding on these ideas. The goal is to use these mini-assignments to encourage critical thinking while learning and having fun with STEM!
Top Reviews
Great ideas, awesome resource. Kids had fun pretending to be engineers and looking at things in their house!! -Angela Jurgensen
Easy way to introduce STEM! -Patrice S.