STEM Christmas Challenge: Elf on the Shelf Zip Line Adventure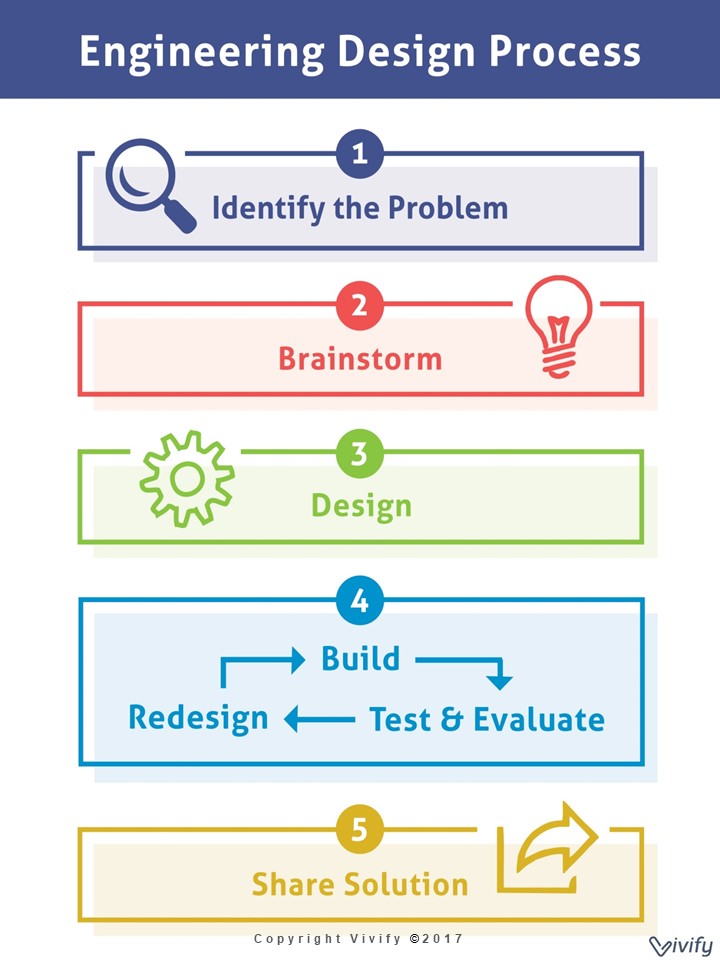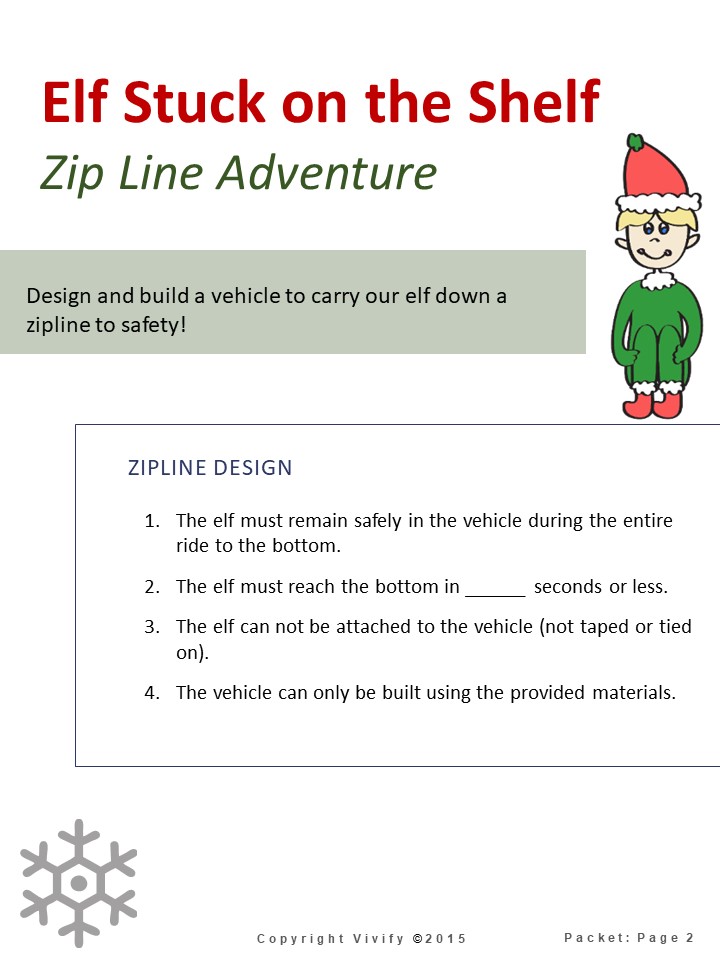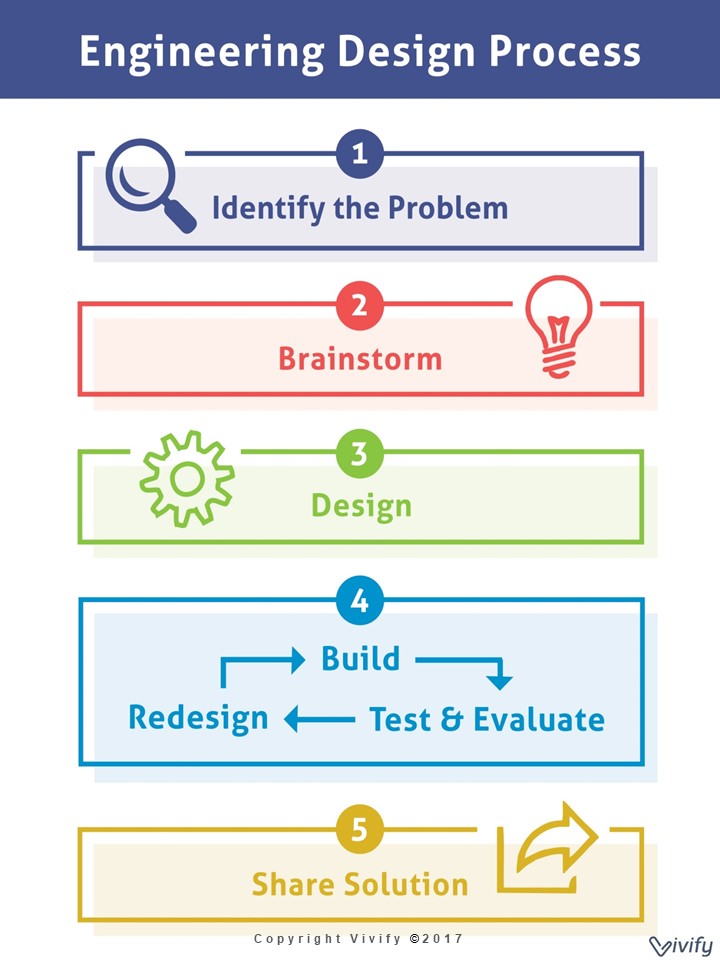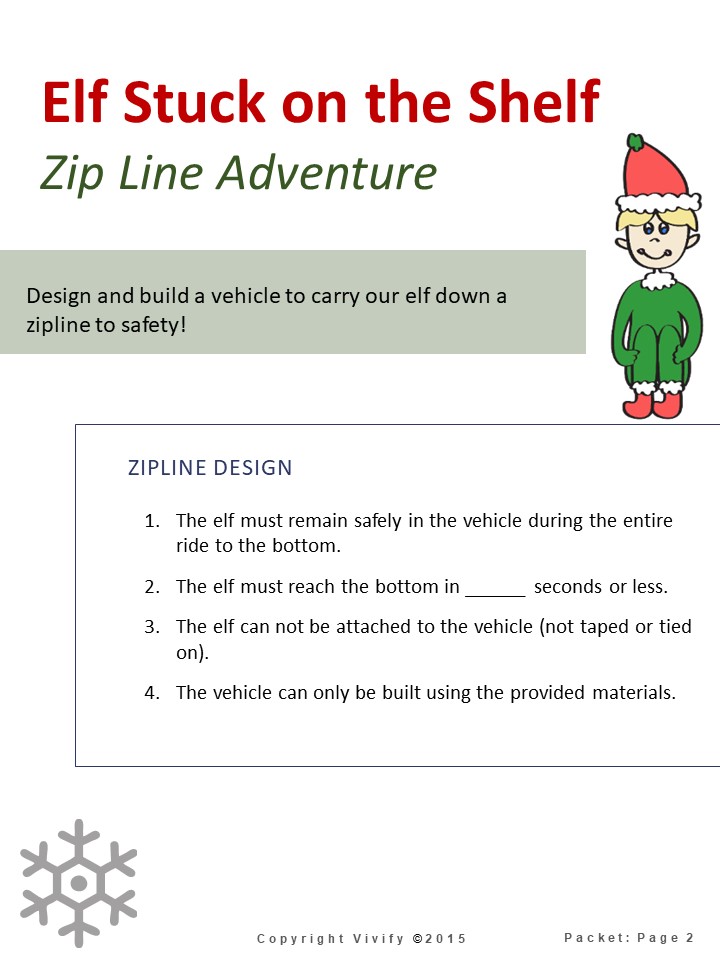 STEM Christmas Challenge: Elf on the Shelf Zip Line Adventure
Subjects: STEM, Critical Thinking, Forces & Motion, Angles
Grades: 4th - 10th
Resource Type: Stage 2, Engineering Design Challenge
Teaching Duration: 90 minutes
Total Pages: 33
A fun Christmas STEM Challenge for the winter holidays with your Elf on the Shelf! Students will design a zip line vehicle to save an elf from a high shelf. This hands-on activity is an engaging design challenge that allows students to work in teams, apply the engineering design process, and connect math topics to real-world applications. As a student-driven assignment, the purpose of the teacher is to act as a facilitator. You will provide the structure to the project, but students will take an active role in designing and building their zip line vehicles. Our students have loved this activity, and we know yours will too!

This packet includes:
Detailed Teacher Notes including instructions and additional resources
Engineering Design Process Handout
Rubric
Zipline Adventure challenge coversheet
Overview of friction and center of gravity
Student worksheets to guide them through the challenge with the Engineering Design Process
Math connection problems including angles, ratios, geometry, and graphing (applicable sheets in both customary and metric units).
Top Reviews
My students are so engaged with this activity. We are having to break it into a few sessions, but they are looking forward to getting it completed! - Tammy S.
We are using zip lining Elf in conjunction with "Dwarf in the Drawer" Literacy extension and our STEM program in an Afterschool setting with students from kindergarten to 8th grade. Very easy for older students to use singly and the younger students enjoy working in mixed age groups to solve. - Buyer