Newspaper STEM Challenges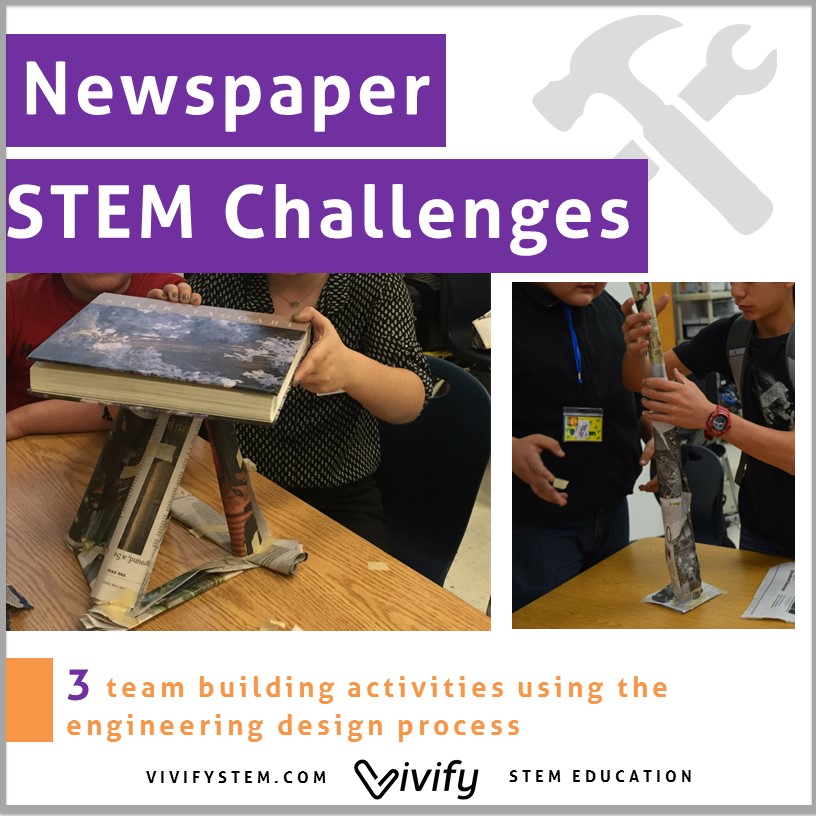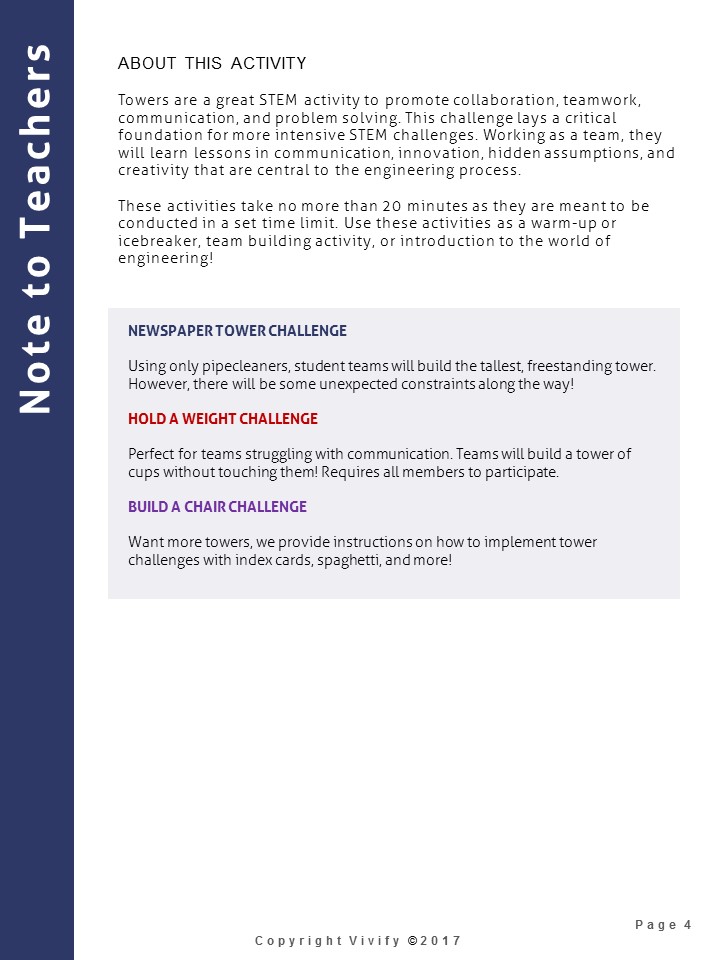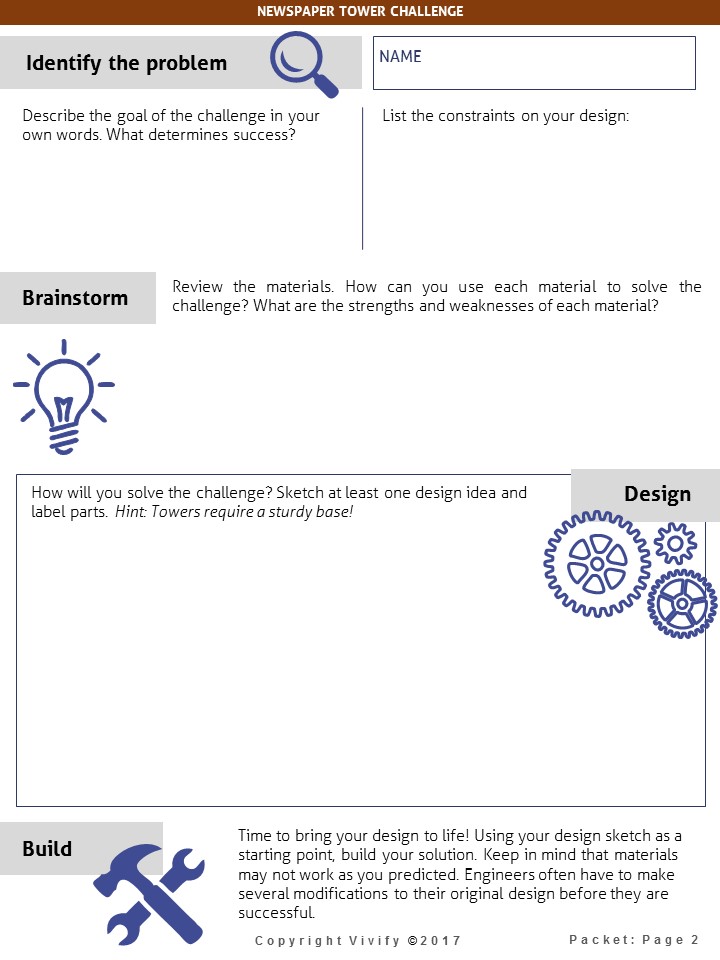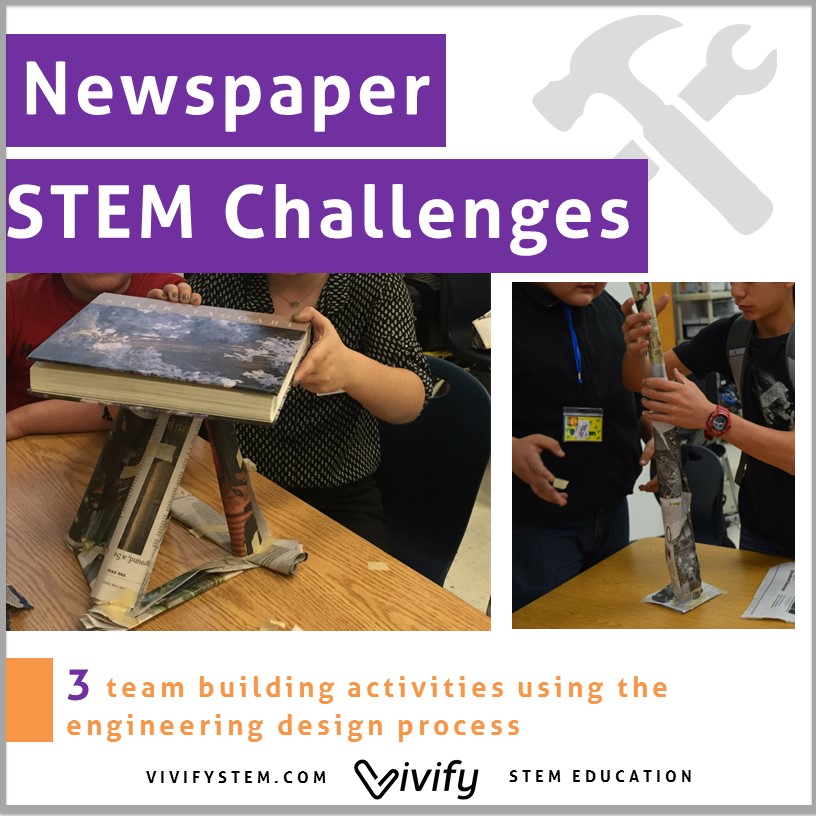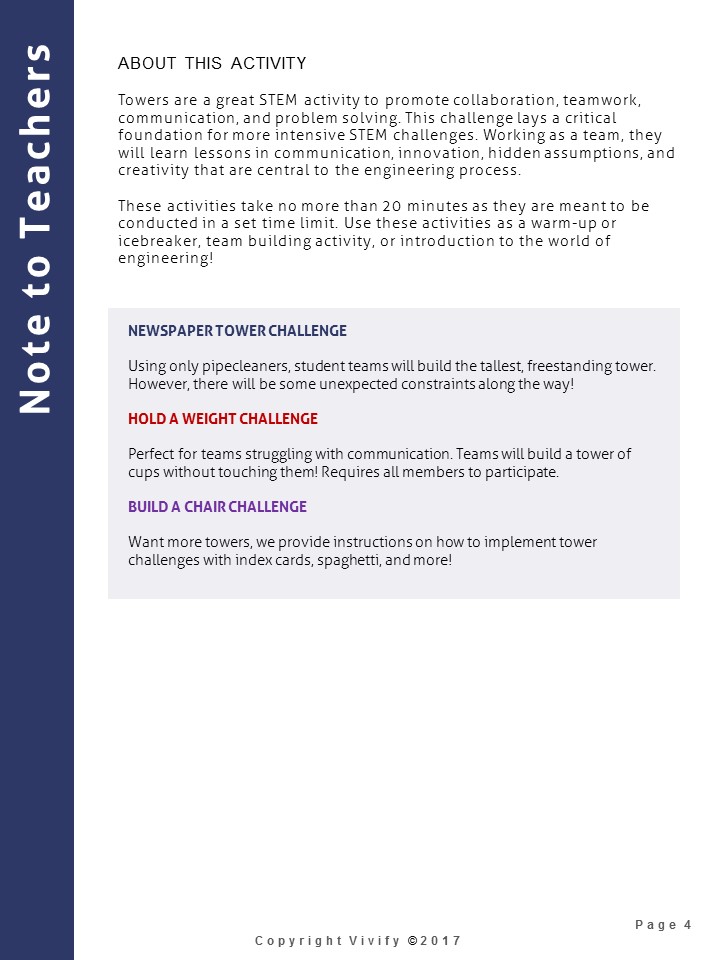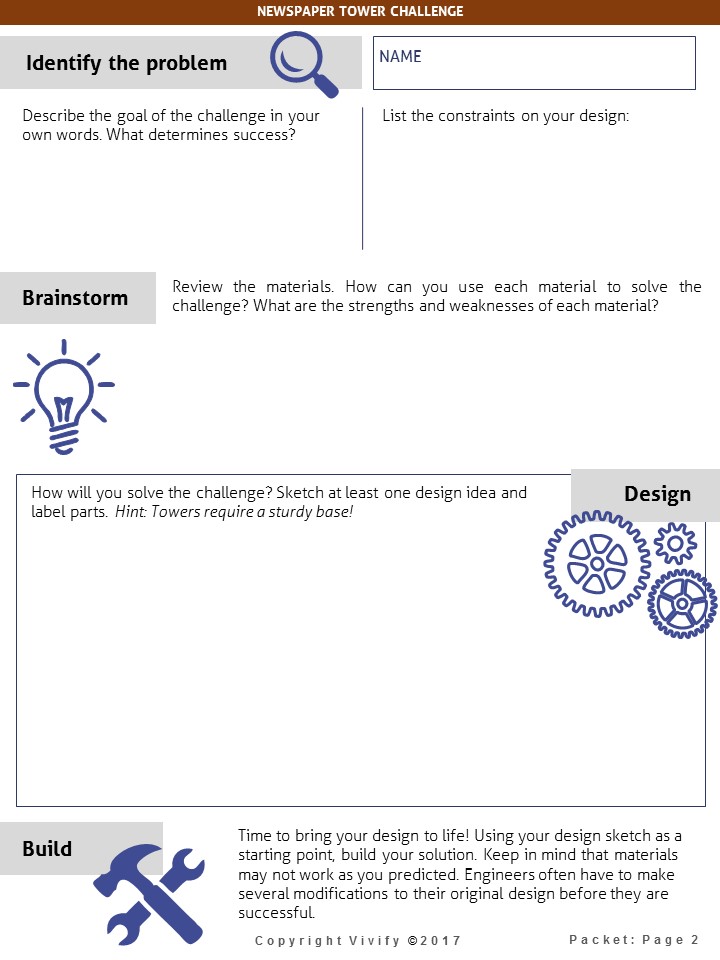 Newspaper STEM Challenges
Subjects: Engineering Design, Teamwork, Back to School
Grades: 2nd - 9th
Resource Type: Stage 1 - Mini Challenges
Teaching Duration: 2 hours
Total Pages: 24
Do you have a ton of newspapers and in need of some newspaper STEM challenges? These engineering design activities promote collaboration, teamwork, communication, and problem solving. This activities lay a critical foundation for more intensive STEM challenges. Working as a team, they will learn lessons in communication, innovation, hidden assumptions, and creativity that are central to the engineering process.

These three newspaper challenges are meant to be completed in a sequence of increasingly more difficult activities. First, the students build a tower, then they create a tower that can hold weight, and finally they are given a more creative challenge of designing and building a chair to hold a student. Handouts are provided to guide students through the engineering design process.

• Newspaper Tower Challenge: Using only a limited amount of supplies, teams build the tallest tower in a set time limit. This challenges builds a foundation of communication and problem solving.

• Hold A Weight Challenge: Time to really test the limits of the newspaper! After the first newspaper STEM challenge warm-up, teams should re-group for this longer and more complex challenge to build a tower that holds weight.

• Build A Chair Challenge: This is a more open-ended and creative challenge. Build a chair to hold up a team member for 5 seconds. Sounds easy? Students will be faced with really trying to understand the constraints of the problem and figuring out the definition of what seems to be a simple object.