Pack your bags and get ready to go on an incredible journey with your students! One of my favorite things about STEM education is that it is a multidisciplinary approach to project-based learning. Our STEM Explorers is a STEM curriculum for elementary students that truly embodies that spirit by connecting engineering design challenges to history and geography while also including math and science. The mission: to explore all seven continents and discover the inventions that were born there. Are you ready? Let's go!
** This post contains affiliate links
All Aboard!
Before you embark on this journey, you need a passport.
For my students, the epic adventure started by getting our documentation ready. I found these passports from Oriental Trading Company that worked perfectly. I love that they come with stickers that you can use as passport stamps at the beginning of the lesson to introduce the country that your students have traveled to that day. They are also helpful when reviewing completed lessons!
I also personalized each passport by adding each student's picture and birth date inside like a real passport! You can grab the template I created for this in our free resource library (you get the password when you subscribe to our newsletter-- you don't want to miss out on all the freebies!).
The Journey
The STEM engineering design challenge lessons in the STEM Explorers curriculum are introduced by a written letter sent by two fictitious travel guides, Victor and Juliette. In their letter, they greet your students, the STEM Explorers, with a local greeting of the country being traveled to. They then dive into the mission background that may include information on the country, the history of an invention created there, and science concepts that will help your students replicate a prototype of the invention. These missions currently explore the following: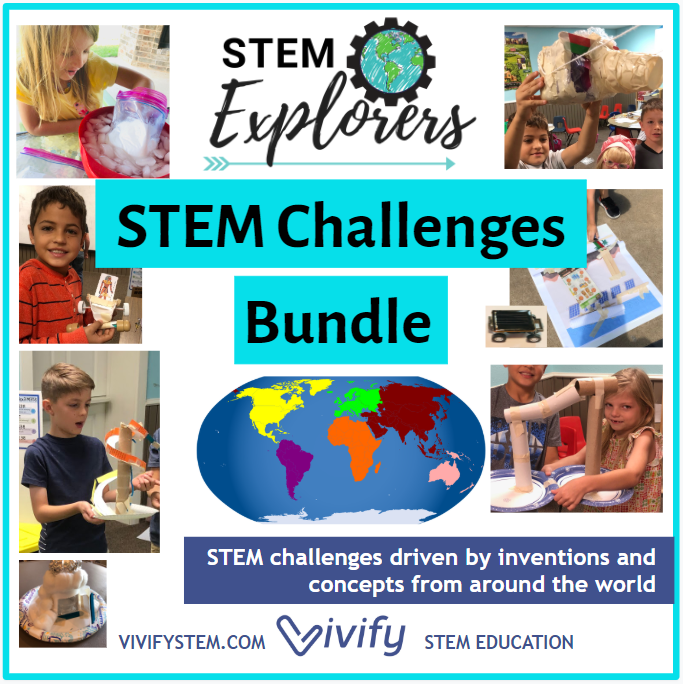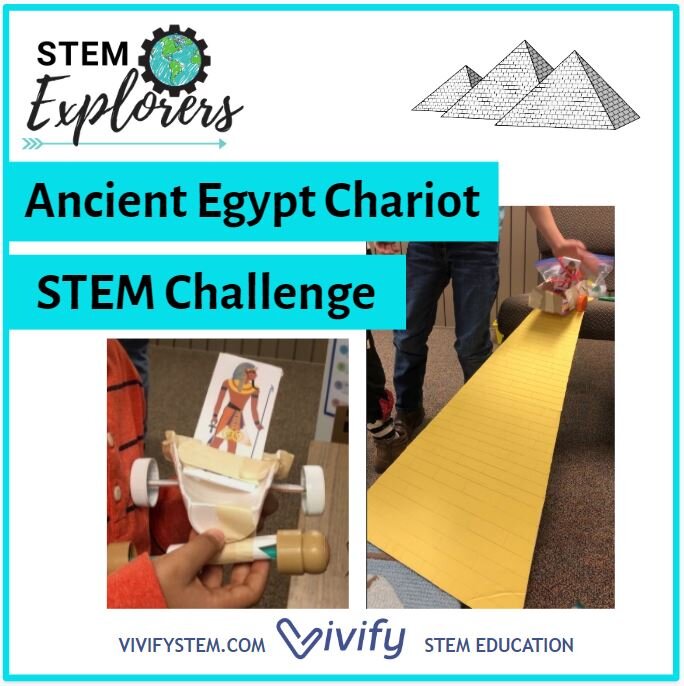 In the STEM curriculum, each design challenge includes student handouts that guide them through the engineering design process with full teacher instructions. Icebreaker activities and science demonstration instructions are also included in each challenge to build up the skills and knowledge needed to successfully complete each mission. Standards aligned math problems are also there to sharpen those math skills in a fun and engaging way.
I spent a whole semester with my STEM students diving into these challenges and learning about their world. The continued storyline had my students fully engaged and helped them take ownership of the challenges faced each day.
As an added activity, I purchased a large felt world map from the Target dollar spot (like this one) shown below and made my own felt images of the inventions we were making that we used to review every week. I would call on students to add the felt inventions to the map as we recited the 7 continents and what we learned about them and the science concepts from the challenges.
Travel Itinerary
Traveling to all 7 continents was a magical experience, but we didn't pretend to use magic to get everywhere. Exploring modes of transportation was a must. I used this opportunity to build our engineering skills, add more science concepts, and give me time to order my Cleopatra costume (which you bet I wore to class during our Ancient Egypt study!). Here was our travel itinerary beginning from our home in the USA and completing the indicated challenges each day.

No matter where you are setting sail from, this trip around the globe is sure to make a world of a difference in your children's' STEM experience. Enjoy your trip!

**Vivify is a participant in the Amazon Services LLC Associates Program, an affiliate advertising program designed to provide a means for us to earn fees by linking to Amazon.com and affiliated sites. This post contains affiliate links.