Mission to Mars: 10 Engineering STEM Activities (K-5)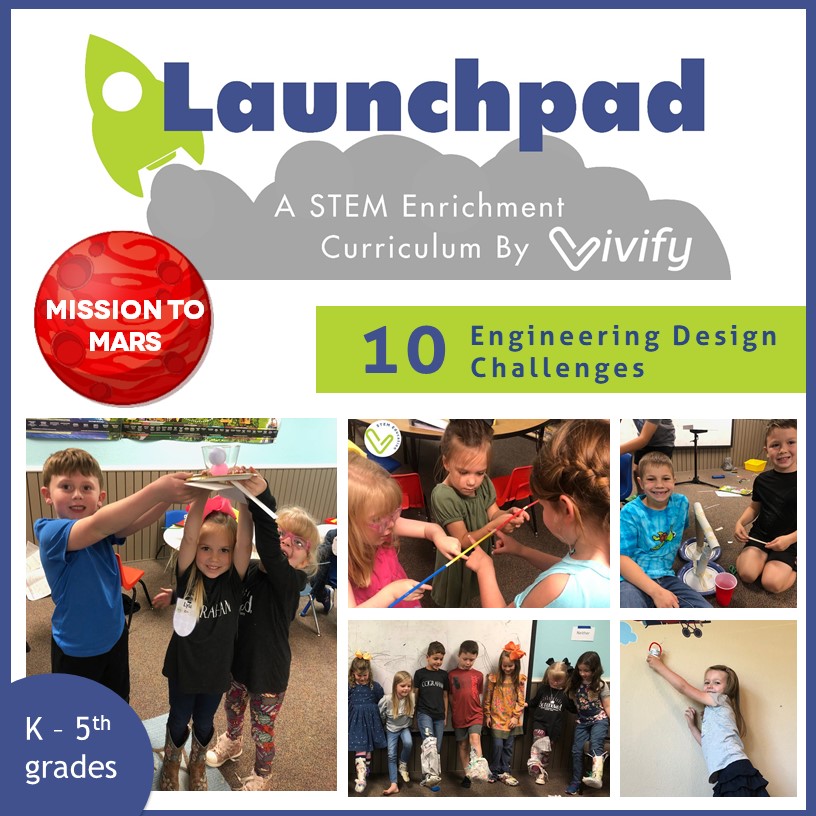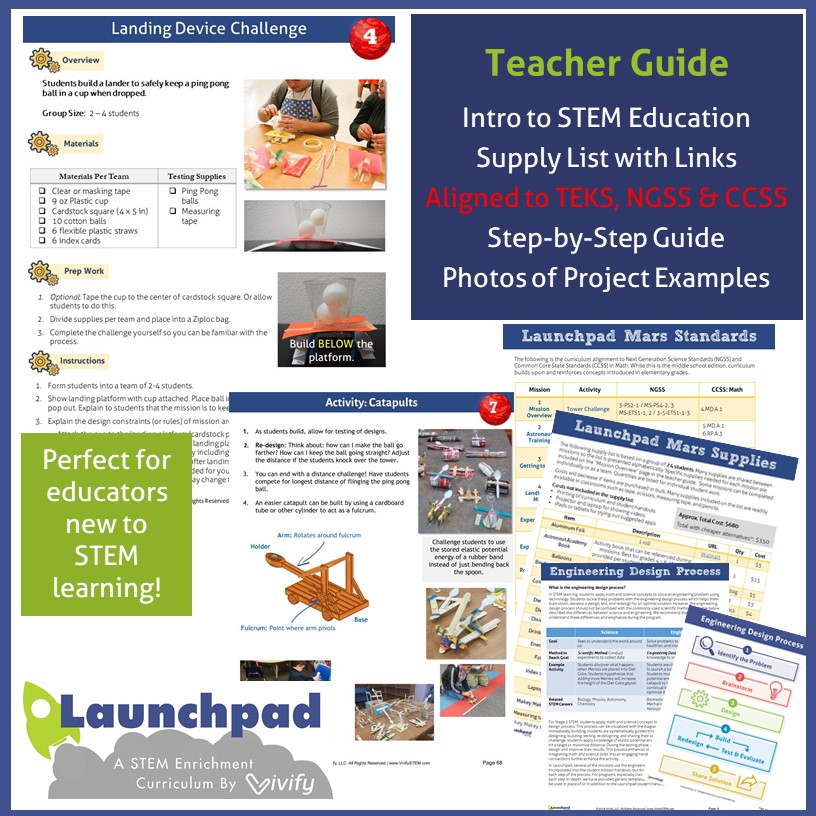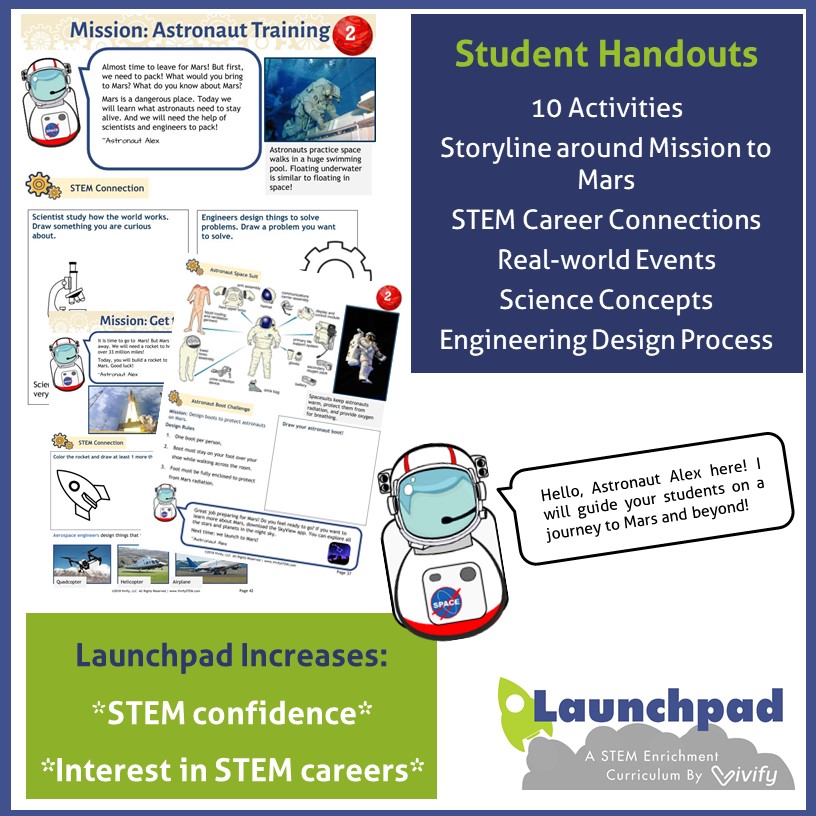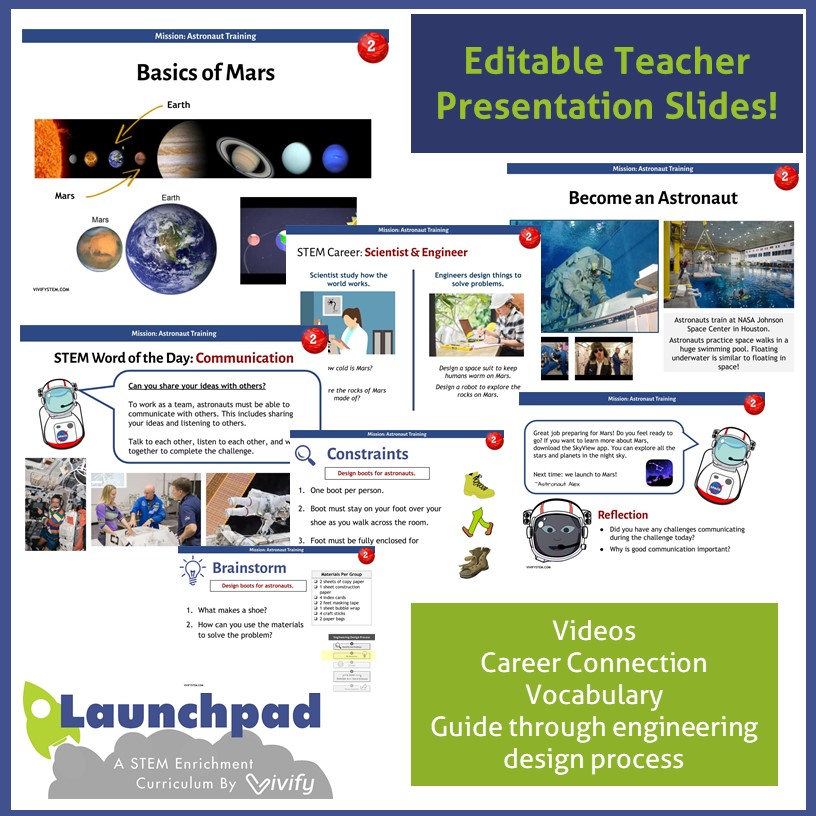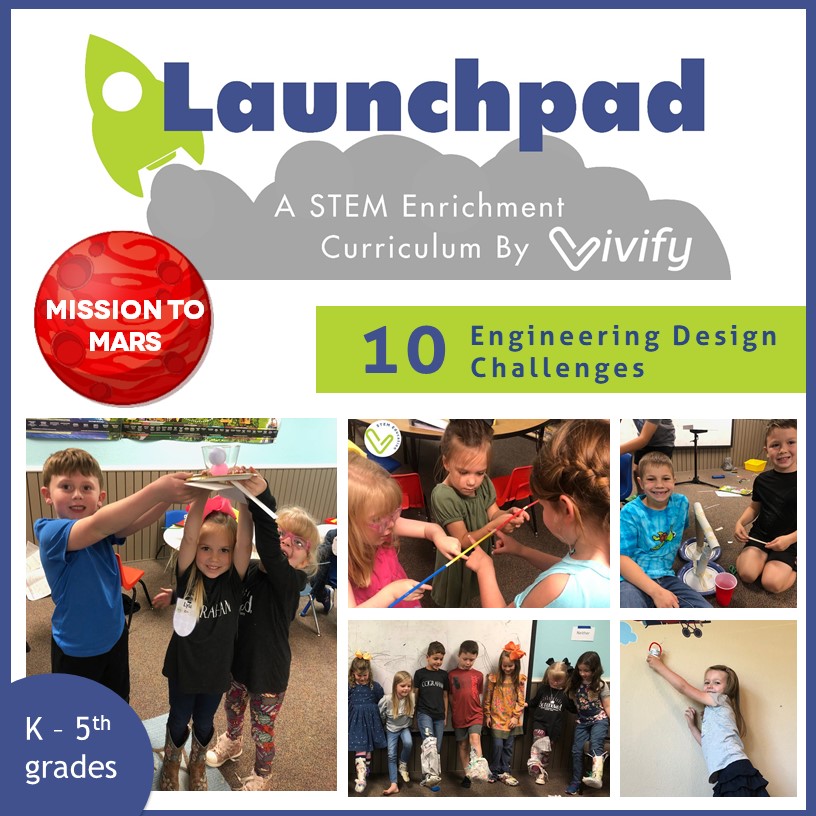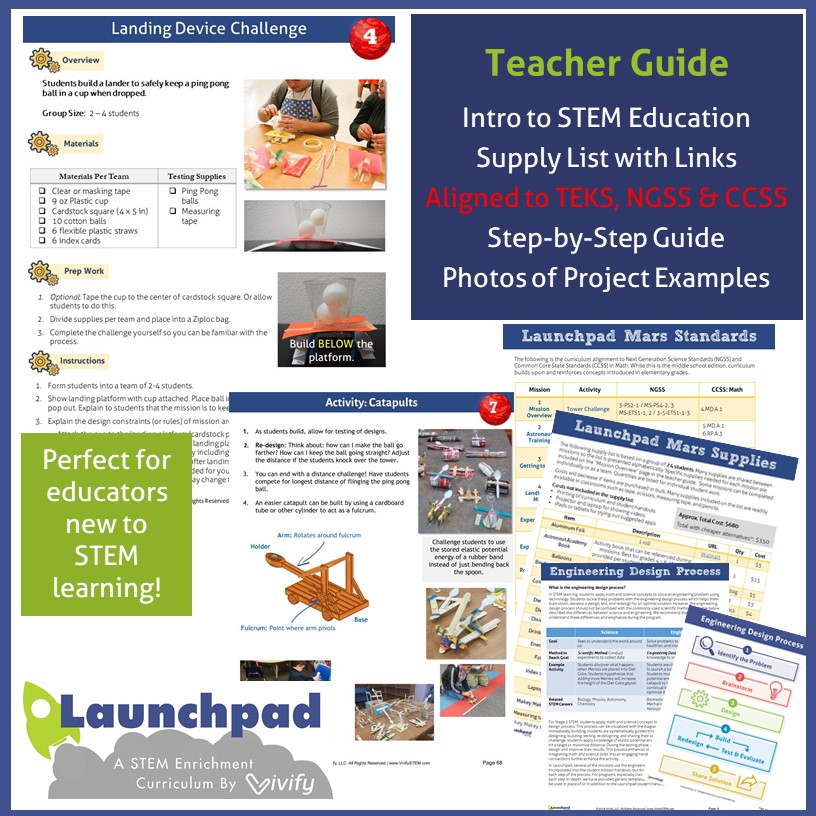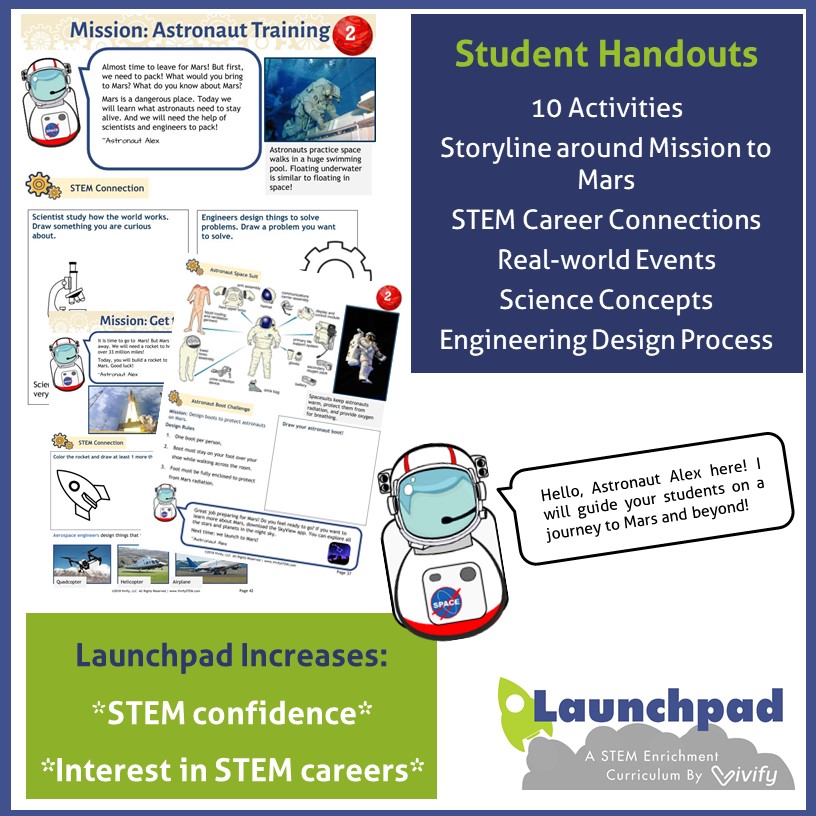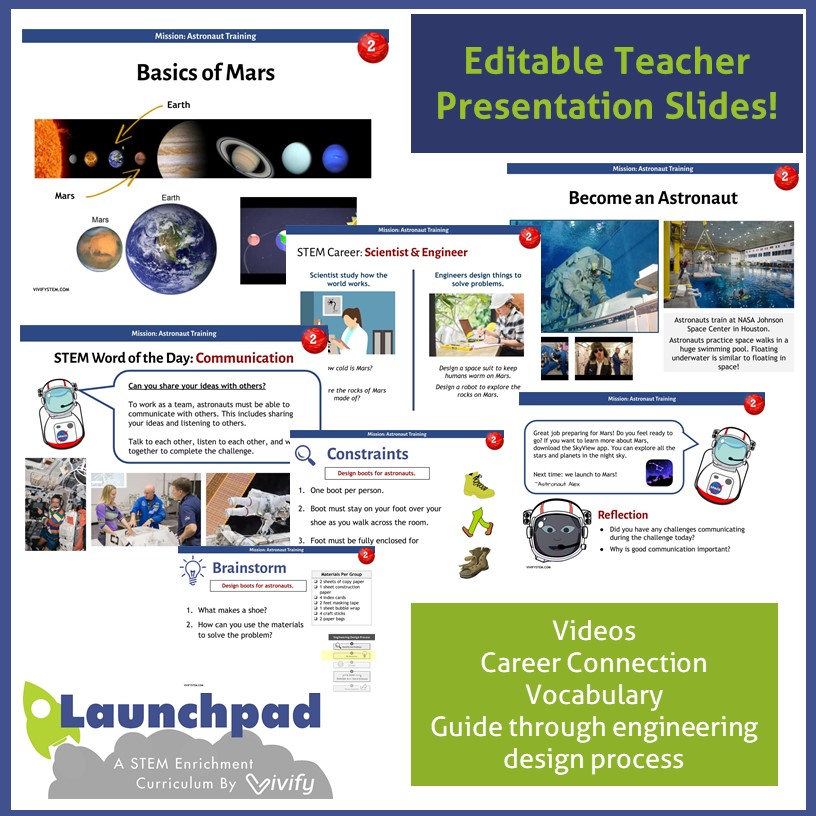 sale
Mission to Mars: 10 Engineering STEM Activities (K-5)
Subjects: Engineering Design, Applied Math, Physical Science
Grades: K - 5th
Resource Type: Complete STEM Curriculum, Stages 1 & 2
Teaching Duration: Semester
Total Pages: 87
Are you looking for a COMPLETE beginner STEM curriculum? Are you running an informal STEM program? Are you new to STEM learning? Do you want an easy to implement STEM curriculum that progressively builds a foundation of STEM skills?

Vivify STEM presents Launchpad: A Mission to Mars
Through interactive sessions, Launchpad students become a team of astronauts challenged to complete 10 missions centered around a Journey to Mars. Each week, students will read a message from Astronaut Alex, who will introduce the activity, provide background context, and connect to a STEM career. Students will then engage in hands-on activities centered around the engineering design process.

Tested curriculum: 35 educators have implemented Launchpad with over 500 students in grades 4th - 8th!

Curriculum includes:
Intro to STEM Education

10 STEM Missions following a storyline

Supply list with links

Alignment to NGSS and CCSS Math

Step-by-step teacher guide with photos

Student mission sheets

Editable teacher slides
What is STEM? STEM challenges are an engaging way to incorporate the engineering design process into your classroom or afterschool program! These hands-on activities allow students to work in teams, apply the engineering design process, and connect science topics to real-world applications. The teacher will provide the structure to the project, but students will take an active role in designing and building their own balloon rocket device. Learn more here: Not All STEM is Equal.
When the students would connect the wires and the motor would start vibrating, they would shriek and jump back like it was alive! I can't tell you how wonderful it is to hear kids ask (repeatedly) and proclaim their excitement about an academic group.

- Launchpad Instructor, 4th Grade, San Antonio